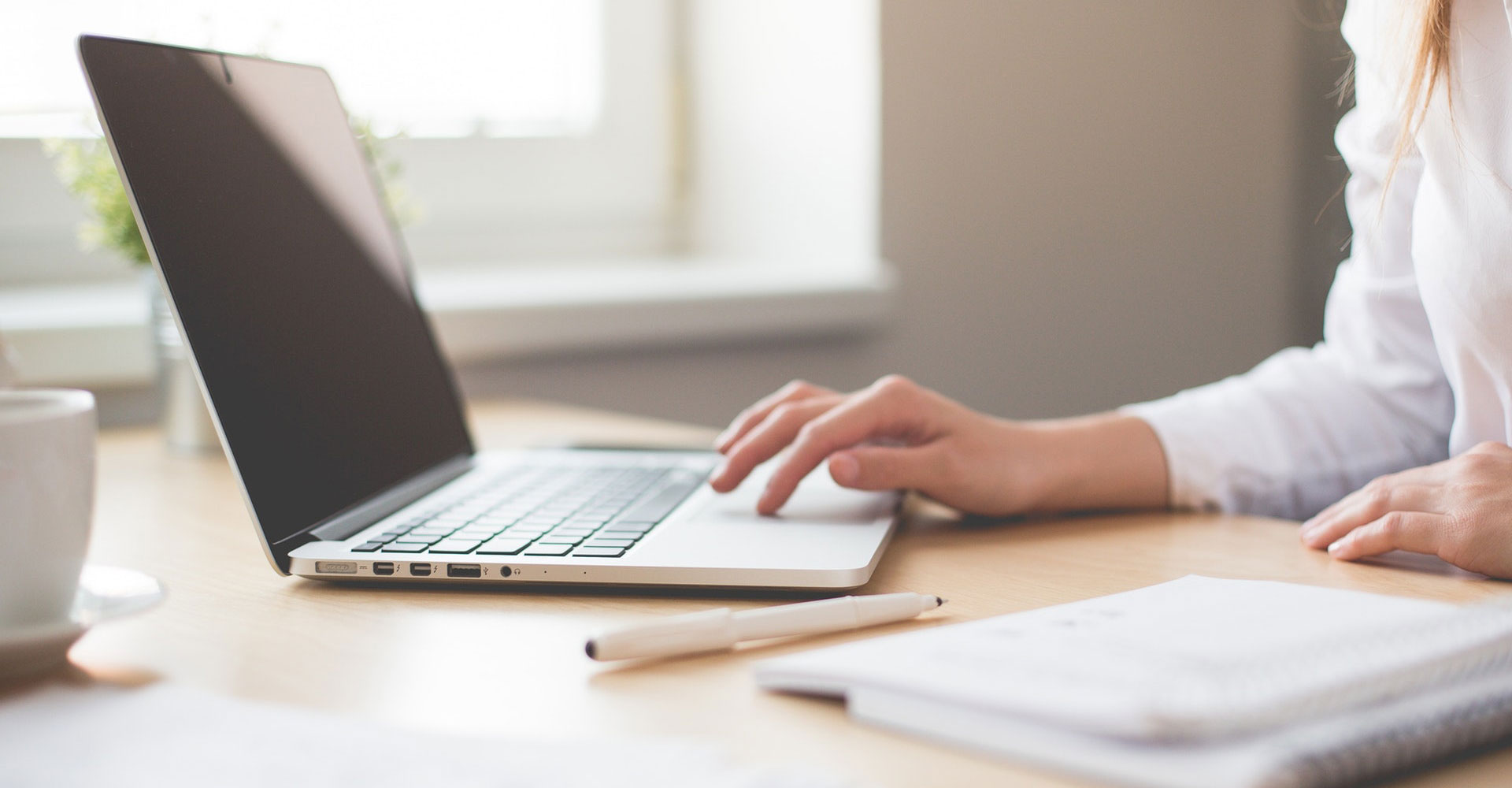 COVID-19 Risk Assessment for Andrew Jackson Solicitors LLP
Introduction
This Risk Assessment (RA) is based on the Health and Safety Executive's generic risk assessment and input from the Law Society's return to the office Core Working Group. It is designed to help law firms deal with the current COVID-19 situation in the workplace.
This RA has been carried out to satisfy the requirements set out in the government's guidance "for people who work in or run offices, contact centres and similar indoor environments" and the Law Society's practical framework for return to the office.
The RA has been carried out taking into account the risks we consider relate to our Company and the various offices we operate from and should be read in conjunction with the Covid-19 Secure Internal Guidance Document (IG) which we have shared with all personnel (all Partners and staff of Andrew Jackson Solicitors LLP).   We have invited and welcome the views of all personnel as to the contents of this document and the IG now and at any time in the future and will consider all suggestions for additions or amendments.
We will continue to monitor changes to the working environment and such changes will be considered as part of the review of this RA and be communicated via the intranet or by email to those personnel who don't currently have access to the intranet.
References to Social distancing are the Company's (Andrew Jackson Solicitors LLP) requirements as to the distance which will be no less than the distance recommended by the Government at any given time.
The recommended actions have been implemented by members of the Company's Support Department and show dates when the action has been completed.
ENSURE COMPLIANCE WITH THE GOVERNMENT'S COVID-19 SECURE GUIDANCE
Mitigation, action taken and when
Regularly checking Gov.uk for any relevant Updates
1.Considering all relevant updates and implementing and advising personnel as appropriate.
Regularly checking the local COVID alert levels for each of the areas where we have offices
2.2. Ensuring adherence with any local restrictions. Current national lockdown restrictions to be adhered to.
THE RISK OF THE SPREAD OF COVID-19 IN THE COMPANY
Description & consequence – cleaning the workplace
Mitigation, action taken and when
Assessment of office cleanliness 
1. Regular cleaning is maintained at all offices at all times. Cleaning requirements are monitored and increased as required. Further information in IG. All contracted cleaning companies used by the firm have been advised that they must adhere to our Visitors Guidance.
Clean air ventilation. Our Air conditioning maintenance company have confirmed that the risk of our systems increasing the spread of viruses is extremely low.
2. The ventilation systems at Marina Court and Foss Islands House are not shared with other tenants. Government guidelines suggest that ventilation into the offices should be optimised to ensure a fresh air supply. Our systems use recirculated air but we have been advised that these are very low risk. Where the temperature in offices permits the systems should not be used and instead windows should be opened wherever possible to increase circulation of fresh air. With cooler weather the system will need to be used at Foss Islands House as it is used to heat the office and at Marina Court in meeting rooms and common areas when required to maintain appropriate temperature to enable adequate working conditions. Wherever possible to improve the fresh air circulation a window should be opened away from where people are sitting and as far away from the units being used to avoid combating air flows.
Water systems (kitchens and bathrooms)
3.These have been regularly used to flush through systems.
Description & consequence – Attendance at our offices
Our offices at Marina Court and the Europarc Innovation Centre are multi occupancy developments.
Mitigation, action taken and when
It is not considered that there are risks from other tenants at either office location.
1. Access to Marina Court is not shared.
2. The Europarc Innovation Centre have carried out a RA and taken appropriate action.  Access is not permitted to our Grimsby office without first obtaining authority from our HR Manager who will ensure personnel are aware of requirements of them.   If authority to work at our Grimsby office is given they will be provided with the guidelines issued by the Europarc Innovation Centre to comply with Covid-19 Secure and required to comply with those.
This will result in multiple individuals (partners and staff) becoming infected and possibly seriously or fatally ill.
Mitigation, action taken and when
Most partners and staff (wherever possible) to work from home
1. Current Government guidelines monitored and enforced. Attendance at our offices is only permitted where absolutely necessary. Where we consider it is necessary for employees to work in the office in order to carry out work effectively we will, have a discussion with them to ensure that they feel safe returning to work taking into account their journey to work, caring responsibilities, protected characteristics and other individual circumstances with extra consideration given to those people at higher risk.
2.On-site Support has been designed to assist in limiting the occasions when others need to attend at our offices.  Effective since 24.03.20.
3.All personnel other than essential on-site support and those who need to work in the office on a daily basis to enable them to carry out their normal duties have been provided with equipment to enable them to work remotely. Effective since 24.03.20.
Vulnerable workers could be worst affected
Mitigation, action taken and when
Additional guidance has been provided to those personnel who are identified as General Office Assistants and those working in Reception.
4.Specific Guidance has been provided for these individuals by email and verbally. Written guidance will be issued by 10.07.20.
5. Screens, social distancing markers and signage have been installed to provide additional protection to those working in Reception and for people approaching Reception.
6.All personnel must comply with requests from those working in Reception who have been tasked with ensuring that the areas remain Covid-19 Secure.
Description & consequence – Social Distancing in the workplace
Mitigation, action taken and when
Provide guidance on arrival and departure to office
1.Information is included in the IG of the procedures to be followed. The number of entry and exit routes where applicable has been adjusted as required as attendance has increased. Access available at Marina Court between 8.30 am and 5 pm at both the front and rear doors as Reception has been manned at all times since 28.09. Reception at Foss Islands House has been manned between 8.45 and 5.15 since 31.08.
Reduce touching of door handles
2.To comply with Fire Regulations at Marina Court doors will be wedged open during the day, with the exception of the doors leading to stairwells. At Foss Islands House we are only permitted to have the kitchen doors and the door leading into the work area on 1st floor open.
Moving around our offices
3.Our offices do not lend themselves to implement a one way system. Personal responsibility for maintaining a safe distance is required by stepping back and allowing others to pass. Information included in IG requiring all personnel to limit time spent in areas other than their own department as much as possible and included in an article on the intranet (28.09) regarding priority actions required from all staff.
To reduce movement around our office visitors are encouraged to use the lift at Marina Court and are restricted to one person at a time unless accompanied by someone from their own household. Employees should only use the lift if they have mobility issues or if this is necessary when moving or carrying heavy items. Further information included in the IG. Notices are displayed outside lift doors as well as inside with instructions for Visitors.
Take steps to review work schedules including start and finish times, to reduce the number of people in offices at any one time
4.HR Manager monitoring attendance at all offices daily with requirement that time in the office is limited as much as possible and during lockdown only where absolutely necessary.
5.As and when numbers of personnel required to attend the offices increase from current minimum levels further consideration will be taken by Heads of Department. This will include the practicalities of fixed teams and rotational working of teams so any unavoidable contact is between the same people.
Description & consequence – Workplace and work stations
Mitigation, action taken and when
NHS Covid-19 app and QR code poster
1. We have displayed the QR code in all Reception areas for the use of visitors and staff (25.09). It is not mandatory for anyone to download the app and use the QR although signing in and out to assist with the firm's contact test and trace is necessary.  See further details in the IG.
To maintain social distancing and maximise hygiene
2.Everyone is to make every reasonable effort to comply with the Government's social distancing guidelines of 2 metres. This should only be less than 2 metres where risk mitigation actions are included and 2m is not viable. Further details of mitigating actions are included in the IG.
Set an upper occupancy limit of people to attend at our offices at any time
2.Details of the maximum occupancy of each of our offices as at 07.07.20. has been detailed on the intranet and is available for all personnel to view. These have been decided upon whilst ensuring compliance with guidelines for safe working including all seated facing the same way for added protection.
4.This will continue to be reviewed to meet demand and take into account availability of ICT equipment to maintain ability to also work remotely. Clearing of all designated desk spaces and Quiet rooms completed 10.7.20. With the exception of 2 at Marina Court awaiting guidance from departments.
Desks marked with notice to encourage physical distancing by showing which desks must not be occupied
5.A plan is available on the intranet and in each department or work area. Each desk or Quiet room will be allotted a number. Those designated desks which can be utilised are shown highlighted on the plan and a notice will be displayed on each desk confirming it can be used. As and when additional designated desks can be used, whilst maintaining social distancing, amended plans and notices will be implemented.
6.The above work was completed at Marina Court by 29.06.20 and at Foss Islands House by 08.07.20.
7.Information is in the IG regarding the allocation of the designated desks on a rotation basis to further reduce the risk. Designated desks have been assigned to personnel in the On-site support team and any other personnel who it is agreed by the HR Manager need to work in the office each day.
8.Due to the limited number of people (2) working at Northgate Point a plan is not considered necessary. There are currently 3 workstations each located in a different room/area within the office space.
Putting in place social distancing markers and measures in communal areas including kitchens, toilets, tea points, near MFDs and any other areas which allow
9.Hazard tape on floors indicating where an individual should not cross to ensure social distancing. Signs (and inner door locks on toilets) to limit access to 1 person to each area. This work was completed at Marina Court on 26.06.20. and at Foss Islands House on 02.07.20. Due to the limited number of people at Northgate Point this is not considered necessary.
10.Signage on Reception desk to remind staff and visitors where they should stand. Completed 09.06.20.
11. Personnel to only make refreshments for themselves, use antibacterial products to clean down the area, surfaces and any appliances touched before and after use and wash their own cup after use and put away in their storage box with other items to be used only by them. Additional information in IG.
No one feeling ill with Covid-19 symptoms will be allowed to come to work
12.Contact the Management Assistant to advise before attendance and sign in confirmation when actually attend to confirm no signs of illness and no contact with anyone exhibiting signs in accordance with Government guidelines. In place since 24.03.20. Further guidance in IG.
Communication and awareness-raising posters referring to the above measures
13.Displayed throughout offices, completed 10.06.20.
Enhanced cleaning regime, including for toilets and frequent touchpoints such as door handles, light switches, reception area using appropriate cleaning products and methods
14.Contract Cleaners, General Office Assistants and Receptionist at York provided with guidance on necessary cleaning procedure and frequency of the same since 24.03.20. Monitoring by HR Manager to confirm this is being carried out. Written guidance issued by 10.07.20. Contract cleaners instructed to pay particular attention to thoroughly clean all designated desks each night with effect from 29.06.20.
Hand washing awareness
15.Since early March 2020 regular communication by email and intranet to all personnel. Further notification in IG issued to all personnel to continue to regularly wash hands. Posters displayed in offices since 10.06.20
16.NHS video on guidance in relation to the Hands, Face, Space campaign on the firm's intranet (1.10) and additional posters relating to that to be distributed to all offices during w/c 05.10.
Regular use of hand sanitiser, disinfectant spray and kitchen roll to wipe surfaces.
17.Provided throughout offices since mid -March 2020. Stocks checked and re-ordered on a regular basis. Additional areas in each department set up with supplies to reduce movement of personnel to access the same 13.07.20.
Reminding everyone of the public health advice through posters and intranet articles.
18.Since early March 2020 regular communication by email and intranet to all personnel. Posters displayed since 10.06.20.
THE RISK OF THE SPREAD OF COVID-19 TO CLIENTS OR VISITORS
Description & consequence – This will result in multiple individuals (partners, staff, visitors/clients and contractors) becoming infected and possibly seriously or fatally ill
Mitigation, action taken and when
No face-to-face events permitted on site
1.Since March 2020 decision not to hold face-to-face events and all cancelled and will not be resumed until Government guidance permits and the Company consider it is safe to do so.
Description & consequence – Meetings
Mitigation, action taken and when
Face-to-face meetings discouraged with conference calls to be used instead.
1.Since March 2020 regular communication by email and intranet to all personnel that wherever possible meetings should be conducted remotely and the various ways this can be done by use of video and conference calls. Further guidance in IG and on the intranet.
Upper limit on meeting numbers determined by available room size
2.Guidance in IG as to which meeting rooms can be utilised with details of maximum capacity to enable compliance with social distancing. Details available to personnel on the intranet. Signage on doors to indicate those not to be used. Work completed 10.06.20. Consideration will be given as to the ability to use more meeting rooms by adapting available furniture as and when the necessity for meetings increases. From 17.08. additional meeting rooms at Marina Court can be utilised where meetings are deemed to be necessary. Screens are now provided in those meeting rooms to enable each person to sit behind a screen or where practicable 2 people from the same household
Meetings staggered so no congestion possible
3.Meetings must be booked in advance with Reception to enable us to monitor the number of visitors and timings of meetings and ensure cleaning is carried out before, between and after each meeting.
4.Consideration is being given as to what additional procedures can be introduced to improve this when the necessity for meetings increases.
Seats removed from meeting rooms to ensure physical distancing
5.Chairs have been positioned to ensure social distancing can be achieved and must not be repositioned. Further information in the IG. Work completed 10.06.20.
Enhanced cleaning regime, including before/between/after each individual meeting. Hand sanitiser, disinfectant spray and kitchen roll to wipe surfaces available inside each meeting room
6.Guidance in IG in addition to specific guidance for General Office Assistants and Receptionist at York. Work completed 10.06.20.
Provision of catering and refreshments offered inside meeting rooms
7.Those hosting the meeting to carefully consider whether provision of refreshments is a necessity. General office Assistants and the Receptionist at York office must follow the specific procedures set out in guidance issued to them regarding preparation and delivery to the room by leaving a trolley. Written guidance issued 10.07.20. and further information in IG.
Pre-meeting notification (if possible) sent to all attendees asking them to stay away if feeling unwell
Visitor Guidance to be sent prior to attending at the office but confirmation will also be obtained by them signing in on the day of attendance or confirming to the Receptionist when Reception manned. Guidance to be issued 13.07.20 together with instructions to personnel. Laminated copies of the guidance are available in each Reception area. Two versions are available, the shorter version to be read if guidance was sent prior to the meeting.
Physical distancing in place in reception/waiting area
8.Seating removed and spaced out, screens on Reception and 2 metre markers. Further information in the IG. Work completed 10.06.20.
Requirement of visitors to wear face masks
9.Having considered the current Government guidance alongside our Covid-19 Secure provisions we do not consider that our employees will come into close contact (spending more than 15 minutes less than 2 metres apart without mitigation) with members of the public and are therefore not recommending that face coverings should be worn.  Further guidance in the IG.
Visitors Moving around the office
10. To be limited as much as possible. At Marina Court visitors to be encouraged to use the lift (1 person at a time unless from the same household). Fee Earners to meet them at the lift area. At Foss Islands House meetings should be conducted on the Ground Floor wherever possible. Further information in the IG.
No Cloakroom Service
11. Visitors should look after their own personal items
COVID-19 CASE (SUSPECTED) IN OUR OFFICES
Description & consequence – This may result in the individual staff member experiencing medical distress on-site and could increase the risk of onward transmission of the virus among other people with whom the individual has been in proximity.
Mitigation, action taken and when
If anyone becomes unwell with a new continuous cough, a high temperature or loss of their sense of smell or taste whilst in the workplace, they will be immediately sent home and advised to follow the stay at home guidance. If they become unwell with any of the above whilst working remotely they will be advised to immediately contact the HR Manager or Practice Director, self- isolate and follow government guidance.
1.The individual should immediately telephone the HR Manager or Practice Director if they become unwell. They will be advised to follow government and public health guidance, obtain a Covid-19 test and then inform us of the results.
2.Personnel who have been in the office in the previous 10 day period will be immediately informed.
If advised that a member of staff or visitor has developed COVID-19 and was recently on the premises the HR Manager or Practice Director will identify people who have been in contact with them and take on any actions or precautions to comply with up to date Government and Public Health advice.
3.Guidance Document to be sent to all visitors including contractors. A declaration to be signed on attendance at the office or verbally given to the Receptionist which requires that they immediately notify the HR Manager or Practice Director if they become unwell with possible signs of Covid-19 or test positive for Covid-19 in the 10 day period following their visit.
Notification to personnel to inform of suspected or confirmed case of Covid-19.
4.Personal contact to be made upon notification to those individuals known to have been in contact and then notification by email to all personnel.
Temperature checks to be facilitated
5.Thermometers are available for use by anyone who feels they may have an elevated temperature. These are held at Reception at Marina Court and Foss Islands House.
Maintaining up-to-date contact information (including emergency contacts) for all partners and staff.
6.All personnel were requested to update this information 16.03.20. Reminder to be issued to do so by 27.7.20.
Record keeping of who is in and where they are seated in the office on a given day to aid potential contact-tracing efforts and processes.
7.A record of those attending each office has been maintained via the signing in and out procedure in place since 23 March 2020.
8.A system to record which numbered desk was occupied on any given date has been put into effect from 29.06.20.
COVID-19 TRANSMISSION VIA COMMUNAL RESOURCES OR AREAS
Description & consequence – This may result in increased risk of transmission, including to/from clients and visitors
Marketing material (brochures and literature), newspapers and magazines removed from client reception areas.
1.All such materials removed 10.06.20.
To develop a special protocol for cleaning all books, journals and other publications in the Library area at Marina Court.
2.Notice of cleaning protocol to be displayed in library area, disinfectant spray and kitchen roll provided in the area on a table. Completed 19.06.20.
Personnel to only use their own desk equipment including their chair, office stationery including stapler, pens etc and speechmike, keyboard, mouse, desk phone (if do not have work mobile)
3.A storage box with each individual's name will be at their desk. Individuals to be responsible for disinfecting with spray and wipes all their office equipment and retaining in the box between use. Further guidance in IG. This is in place for all designated desks at Marina Court with effect from 24.06.20 and is being prioritised at Foss Islands House. When personnel attend at the office they are requested to obtain a storage box and put their items in to it themselves if this has not yet been done for them.
4.Each chair has been labelled with the name of each individual to ensure no confusion as to which chair they should use.
COVID-19 TRANSMISSION VIA MAIL/PACKAGES
Description & consequence – This may result in increased risk of transmission by handling of objects
Mitigation, action taken and when
Cleaning protocol is in place for all incoming mail and courier packages and delivery of consumables.
1.Cleaning protocol for General office Assistants and Reception at York has been in place since 24.03.20. Written guidance to be issued by 10.07.
Staff advised to clean any mail/post items delivered to their desks (disinfectant spray and kitchen roll to be provided)
2.Spray and kitchen roll available in all work areas 30.03.20. A designated area for post distribution and collection has been set out in each work area at Marina Court from 29.06.20. and at Foss Islands House from 06.07.20. These areas are shown on the plans which are available on the intranet and also in each work area. Further guidance is included in the IG.
All deliveries of post and other supplies are contactless and are wiped down upon arrival at the offices.
3.Guidance has been provided to all General office Assistants and Receptionists since 24.03.20.
Packaging of any deliveries is discarded immediately and anyone handling deliveries must wash their hands immediately after handling. Deliveries of items between the Company's offices and other offices should be handled in the same way but limited as much as possible.
4.Pick-up and collection of goods will only be from the reception area. The Receptionist should be advised of any pre-booked deliveries or collections. Where possible stationery and other supplies ordered will be less frequent to limit deliveries.
Personal deliveries to offices are prohibited.
MENTAL HEALTH PROBLEMS AND POOR WELLBEING
Description & consequence – This may result from increased stress caused by home-working and the lockdown, potential bereavements, increased caring responsibilities, elevated incidence of anxiety and depression associated with isolation, concerns about personal and family circumstances and job security
Mitigation, action taken and when
Increase volume of guidance materials and resources available and open-door policy for those who need additional support.
1.Since March 2020 information included on intranet together with email and verbal communication to contact HR Manager, Practice Director or Head of Department if further assistance or support is required.
Regular internal communications from senior leadership emphasising self-care and regular and inclusive communication. The emphasis should also be on honesty and transparency about the difficulties the firm is facing and how to best manage these together
2.Regular email or intranet communications to all personnel directly from the Managing Partner supported by all Partners. Additional information on intranet.
Provide assurance over measures taken to protect employees' health and safety
3.Communications from the Managing Partner supported by Partners and Senior Management, this RA and the IG to provide assurance that the Company seriously understands the need to protect the health and safety of all personnel. The Company welcomes suggestions at any time as to what other actions could be taken to further protect personnel when working.   Message was communicated to all personnel most recently by email dated 01.07.20. from the Practice Director
ERGONOMIC INJURIES
Description & consequence – Insufficient chairs, screens, footstools, desks etc. may be available in the office as a proportion of these could have been taken home by staff.
Mitigation, action taken and when
Where possible, people to be asked to bring their more portable ergonomic equipment (such as keyboards, wrist supports or mice) with them when working in the office.
1.Guidance in the IG. ICT taking this into account when advising which desks can be utilised.
PUBILIC TRANSPORT VIRUS TRANSMISSION
Description & consequence – Crowded and unsanitary conditions on public transport services
Mitigation, action taken and when
Individuals who feel that they cannot travel safely to/from the office on public transport.
1.Temporary access available to all to use the office car park spaces (except the visitor spaces) or bicycle storage. If personnel are unable to take advantage of those and still have concerns they should speak to the HR Manager or Practice Director. Further information in the IG.
If personnel need to travel (for example to courts or to do site visits) they should not share vehicles or taxis, unless suitable distancing can be achieved. The office car should not be used other than by the Practice Director.
2.If this causes them any difficulty they should refer to their Head of Department for advice
SAFETY AND SECURITY AT BUILDING ENTRANCE
Description & consequence – There is a risk that several individuals may wish to enter the building at the same time.
Mitigation, action taken and when
Staggered arrival times for those attending the office should limit congestion
3.Monitoring of those attending the office by the HR Manager. Sufficient space outside entrances to enable personnel to socially distance whilst queuing and personnel able to see in to the Reception areas to ensure there is room inside to keep safe distances when they are inside the Reception areas. Further guidance in the IG.
NON-COMPLIANCE WITH GOVERNMENT REGULATIONS
Description & consequence – Risk that a member of the firm ignores the Government's regulations or the Company's rules and guidance put in place to limit the risks.
Mitigation, action taken and when
Communicate the importance of adherence to the rules and guidance and ensure these are strictly enforced.
1.All personnel have been consulted on RA and IG and encouraged to make additional suggestions or amendments. Written confirmation to be obtained from all personnel that they understand the guidance contained and acknowledgement that they will adhere to the rules.
2.Clear communication that breaches of the firm's rules and procedures could result in disciplinary action. Additional explanation or training to be provided where personnel request.
3.Draft RA and IG on intranet (emailed to those not able to access intranet at the time) from 22.06.20. All personnel were invited to provide their comments and suggestions on the documents. All feedback received has been considered and implemented where appropriate and communicated to the individual.   A list of those issues raised has been collated.
4. RA and IG reviewed and updated regularly and made available on the Company's intranet and website since July 2020.
5.All personnel received an email or letter referring to the up to date RA and IG and plans of designated desks etc on 01.07.20. The email explained the Company's view on adherence with these and requested confirmation that these had been read, understood and would be complied with.
6.Constant monitoring of adherence. Personnel encouraged to advise in confidence their Head of Department, HR Manager or Practice Director if they consider there is any non-compliance and this will be acted on by the Head of Department or a member of the Senior Management Team. Email of 01.07.20. encouraged personnel to advise, in confidence, of any non-compliance.