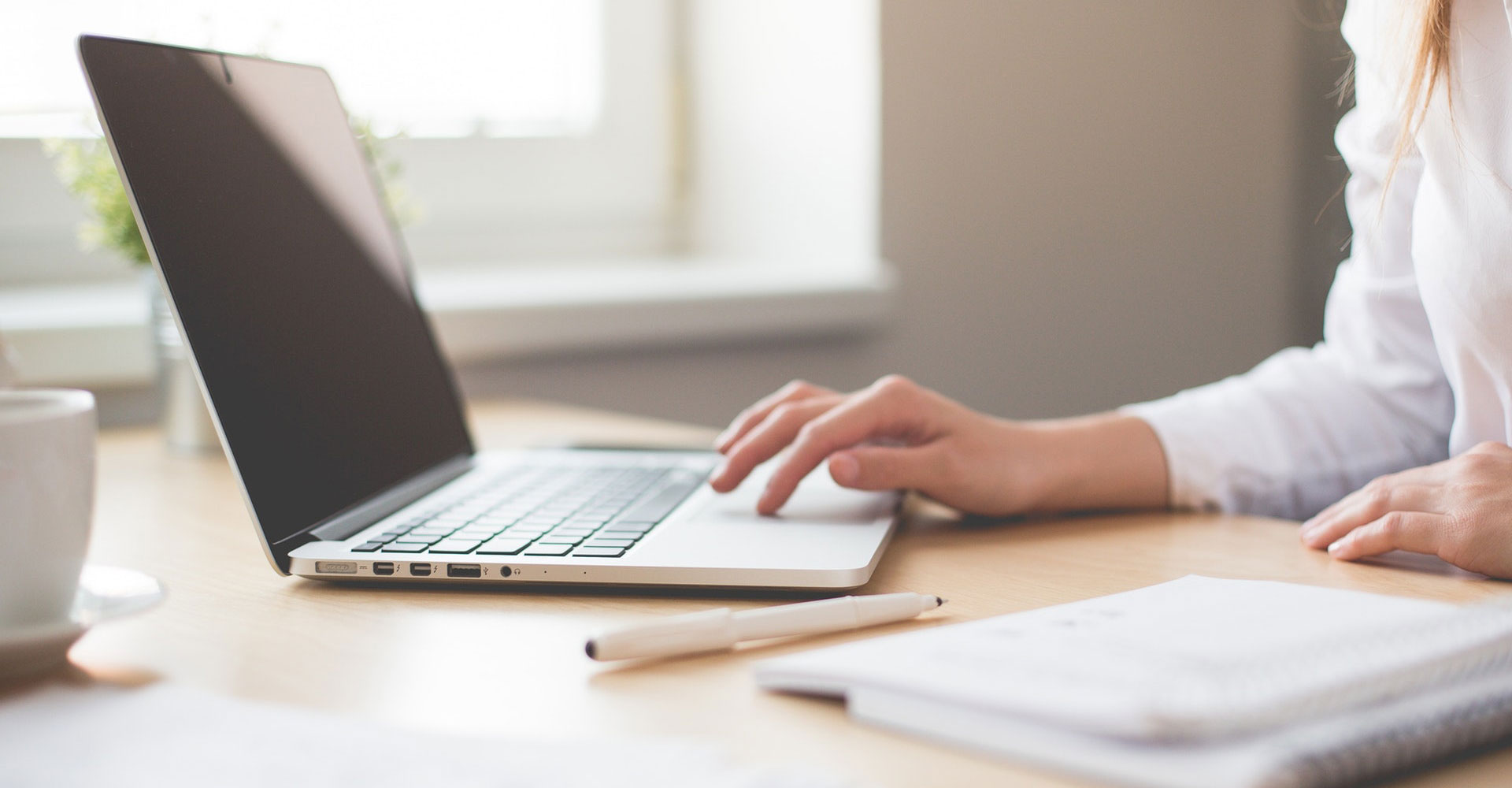 Coronavirus: What does your business need to know?
As the coronavirus outbreak in the UK continues to escalate, we are now receiving an ever increasing number of enquiries from clients, particularly around employer obligations and contracts. This is a fluid and fast-moving situation and the Government is providing daily briefings to the nation dealing with a number of different issues arising from the outbreak. In response to the constantly changing legal landscape, we have updated the following q&as*, which address some of the key issues as they currently stand, and hope that this information is useful to you and your business.
If you have any questions or concerns about the impact of coronavirus on the legal and contractual interests of your business, please don't hesitate to give us a call. Our team is here to provide you with up to date advice that is built around the particular needs of you and your business.
What will happen if we are unable to continue with our usual business activities of supplying goods and services?
If you are unable to continue your business due to a circumstance beyond your control then, in most commercial contracting arrangements, you would rely on the force majeure provision. This would suspend your obligations for a defined period of time and would ensure that you are not in breach of the contract.
However, always remember that as the supplier of goods or services, force majeure clauses are normally mutual, so although you would be under no obligation to supply, equally the buyer would be under no obligation to pay.
If you do not have a binding contract that contains a force majeure provision then the situation is more complicated and you would have to rely on the fact that the contract had been "frustrated" by a circumstance beyond your control. Sadly, "frustration" is a very high standard to prove and requires evidence of an absolute inability to perform.
What if we are trying to purchase goods or services and they are unavailable due to the coronavirus?
The starting point again will be understanding what contracts you have in place. As noted above, ordinarily an issue such as the coronavirus would be covered by a force majeure clause. If the force majeure clause applies then unfortunately there is nothing you can do to compel a supplier to supply in these circumstances. Please remember, force majeure suspends each party's obligations. If a force majeure clause is not in place then you could have a breach of contract action against a supplier who had committed to supply and who didn't.
What will happen if I can't procure materials that are essential to my business?
This is a situation that would, again, be covered by force majeure and hopefully this issue would be covered by any commercial contract. If you are unable to procure key parts due to the coronavirus then you may not be held responsible to your customers as this would be a circumstance beyond your control, which should hopefully be covered in your contractual arrangements.
What does the requirement for people to stay at home mean for employers?
As a result of the Government's instruction to the public to stay at home save in a very limited number of circumstances, all non-essential workplaces should now be closed to employees.
Businesses should consider whether any of its employees can work from home and, if so, put in place measures to achieve that.
Employers should also be aware of their duty to provide a safe system of work for their employees. This extends to those employees working from home and the appropriate risk assessments should be undertaken.
Are employees of essential businesses and organisations required to work?
A number of essential organisations and businesses can continue to operate notwithstanding the Government's requirement for people to stay at home. Employees of these organisations and businesses will be designated as key workers and will be required to attend work as normal unless they fall under Public Health guidance that requires them to stay at home. If a key worker does not attend work and they are not otherwise required to stay at home under any relevant guidance, the employee is in breach of contract and would normally be subject to disciplinary proceedings.
Now that all non-essential businesses should have closed, what are their employees entitled to by way of pay?
The employee's entitlement to pay is governed by their terms and conditions of employment. Some employers will be contractually entitled to lay their staff off without pay whilst they are not permitted to open for business. Those employees would not normally be entitled to any pay other than a statutory guarantee payment of £29 per day for a maximum of 5 days in a period of 3 months.
Where the employer does not have the benefit of a contractual right to lay staff off, the employee is entitled to receive their full pay.
But what about furlough leave?
The concept of furlough leave has recently been introduced by the Government under its Coronavirus Job Retentions Scheme as a means of ensuring, as much as is possible, that employers do not make redundancies and that employees receive some income in the relative short-term. The Government has provided guidance on furlough leave but has yet to publish any draft Bill setting out proposed regulations. What we do know is that the Government proposes to make grants to employers so that they can cover up to 80% of the employee's wage costs per subject to a cap of £2,500 per month per employee. The objective is to avoid unpaid lay-offs or redundancies. The Scheme is set for review after 31 May 2020 and is subject to constant review.
Employers will need to decide which employees will be 'furloughed' or subject to furlough leave and then inform them of that. Current employment laws will continue to apply. This means that where the employer has no contractual right to lay staff off but wants to furlough them, the staff will still need to agree to be 'furloughed'. As stated above, the full regulations on furlough leave are yet to be published.
Significantly, the Government has also said that furlough leave applies to zero-hours workers although it remains to be seen how any payments to those individuals will be formally calculated. The position for gig economy workers is less clear although they may fall under zero-hours principles or those applying to the self-employed which are covered below.
What about staff who have Coronavirus or are self-isolating because of it?
Obviously these individuals should not be at work and should be self-isolating at home. Employees and workers who have the virus are entitled to SSP from the first day of sickness absence. Those who are required to self-isolate under Public Health guidance, even if they are not sick, are also entitled to SSP. The Government has said that all employees, workers and people who cannot attend work under the various forms of guidance will be entitled to SSP if they cannot attend work because of coronavirus. It should be noted that the law on SSP does not yet cover certain groups such as some vulnerable persons (despite what the Government says), but it is expected that regulations will follow to deal with that. Employers should also consider whether their own enhanced sick pay schemes provide for payment in the event that the individual is not actually sick but would otherwise be entitled to SSP.
The Government is allowing employers with fewer than 250 employees to claim back SSP that they pay in respect of the first 14 days of an individual's absence.
What about the self-employed?
On 26 March 2020, the Chancellor announced measures to provide for payments to self-employed people based on 80% of their average monthly earnings over the previous 3 years and up to a maximum of £2,500 per month. Again, the full details of this support package are yet to be revealed.
Should I review my paid leave and sick policies?
Yes, we would strongly recommend this. The unique challenges posed by the spread of coronavirus mean that employers should certainly review their current arrangements. For example, the circumstances under which employees will be entitled to SSP are subject to change as a result of the Government's proposals that SSP should be paid from the first day of sickness absence and also to those who are not sick but who are required to self-isolate. Furthermore, employers should confirm what their current policies actually provide for and establish the possible financial liability arising from an unprecedented increase in levels of sick pay.
Are employees entitled to paid leave if they are required to look after their children in the event of school or college closure?
Now that the country is effectively in lockdown, the issue of childcare in the event of school closures is less problematic, However, the children of key workers are still entitled to attend school where possible. If it is not possible, key workers may not be able to call upon others to look after their children and so will be required to take time off work. The statutory right to time off to look after dependants is limited and focuses on providing time for the employee to make arrangements for the dependant to be cared for. Neither this, nor other forms of family-friendly leave, are likely to be sufficient to cover an employee who needs to look after a child whose school has closed.
In such circumstances, employers will need to take a view on whether it is realistic to expect employees to rely on basic statutory rights for limited time off. Employers of key workers will need to consider the extent to which employees can work from home and whether any agreed leave is paid or unpaid.
What happens to annual leave that an employee cannot take by the end of their leave year due to the Covid-19 outbreak?
The Government has announced that workers who have not been able to use their entitlement to annual leave due to Covid-19, will be able to carry over up to 4 weeks of unused leave into the next two leave years. Regulations dealing with this are expected.
What immediate actions should businesses consider taking now?
review all contracts to understand what has been put in place;
consider issuing a coronavirus statement to clients and supply chain partners;
understand force majeure clauses and understand if there are any administrative obligations that require compliance. For example, in some contracts, you are obliged to notify the other party of a force majeure event within three days of the force majeure event occurring;
review your contracts to see if there are any consequences of the suspension due to a force majeure event. For example, in certain situations, it may release the parties from an exclusive arrangement;
consider whether any of your staff can work from home or be furloughed.
How can we help you?
With the situation around coronavirus changing day by day it is wise to keep an eye on updates emerging from central government, as well as keeping in touch with your professional advisors.
Every business is different and we are currently advising clients in a wide range of sectors, taking into account their particular circumstances and requirements. If you are looking for help and advice, please contact our employment team on 01482 325242 or email enquiries@andrewjackson.co.uk
*information correct at the time of publication – 27 March 2020 5pm.